Great Give Martin is a 24-hour online giving event. It is led by the Community Foundation and United Way to raise as much money as possible for local non-profits in a single day, May 6.
Great Give Martin is part of the largest online giving event in history. It joins more than 100 community foundations across the country to raise millions of dollars for the greater good.
Every local gift will be multiplied with bonus dollars from a local pool raised by the Community Foundation and a national pool raised by Give Local America.
Only single gifts from $10 to $10,000 will count toward the bonus funds.
All gifts must be made by credit or debit cards — no checks, cash or stock will be accepted. Each gift is 100 percent tax deductible and irrevocable. Each participating organization will receive all donor information (unless a request for anonymity is made) and a check totaling all donations and the bonus pool money earned, minus the applicable processing fees within 90 days.
WHY IS THE GREAT GIVE GOOD FOR OUR COMMUNITY?
To inspire as many people as possible to give.
To enrich our community's spirit of giving.
To promote and support our local nonprofits.
To raise millions of dollars for community good.
To better serve our residents in need.
This event is open to the public. Anyone can make a secure donation of $10 or more to one or more participating nonprofit(s) on May 6 by  calling 1-844-GIVE-DAY or visiting the website at http://www.greatgivemartin.org/#group/great-give-martin
Below are the 72  non-profit organizations participating in Great Give Martin:
1000 Friends of Florida
Advocates for the Rights of the Challenged
Apollo School Foundation
Boys & Girls Clubs of Martin County
Bridge Christian Outreach

BUILDING BRIDGES TO YOUTH INC
Caring Children Clothing Children
Celebrities Fore Kids, Inc

Children's Emergency Resources
Children's Home Society of Florida – Treasure Coast
Council on Aging of Martin County, Inc.
Crisis Pregnancy Center of the Treasure Coast
Deaf and Hard of Hearing Services of the Treasure Coast, Inc.
Dolphin Ecology Project
Domino's Cat Rescue League, Inc.
duck in the truck puppets, inc
Dunbar Center, Inc.
Education Foundation of Martin County
Elev8hope
Elliott Museum
Environmental Studies Council, Inc.
Florida Arts & Dance Company
Florida Community Health Centers, Inc.
Florida Oceanographic Society
Friends of the Lyric, Inc.
Friends of the Martin County Library System, Inc.

Gertrude Walden Child Care Center
Guardians For New Futures, Inc.
Habitat for Humanity of Martin County Inc.
Helping People Succeed
Hibiscus Children's Center
Hobe Sound Animal Protection League
Hobe Sound Child Care Center
House of Hope
Humane Society of the Treasure Coast, Inc.
Indiantown Non Profit Housing, Inc.
Inwater Research Group, Inc.
Keep Martin Beautiful
Lake Worth Lagoon Environmental Defense Fund, Inc,
Library Foundation of Martin County
LifeBuilders of the Treasure Coast, Inc.
Martin County Healthy Start Coalition
Martin Health Foundation
Mary's Shelter of the Treasure Coast
Molly's House
New Horizons of the Treasure Coast

Ocean Research & Conservation Association
Oneeighty for Girls
Pink Tie Friends, Inc.
Pregnancy Care Center, Inc
Project Graduation Foundation, Inc.

Project L.I.F.T. Inc.
Quit Doc Research and Education Foundation
Redeem the Shadows, Inc.
SafeSpace, Inc.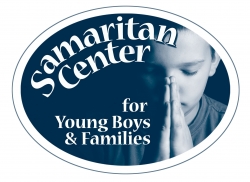 Samaritan Center for Young Boys & Families.
Sustaining Community Lands inc.
The Arts Council, Inc.
The Children's Museum of the Treasure Coast
The Friends of Volunteers in Medicine Clinic
The Guardians of Martin County. Inc.
THE M.I.S.S., INC. OF THE TREASURE COAST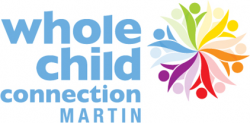 The Whole Child Connection
Treasure Coast Community Church
Treasure Coast Community Singers
Treasure Coast Food Bank
Treasure Coast Hospice
Treasure Coast Wildlife Center
Treasured Lands Foundation
United Cerebral Palsy of Palm Beach & Mid-Coast Counties, Inc..
United Way of Martin County